Montecristo Bolivia LTD, in its clear vocation towards international markets, offers a space within the European market through its official representative in Europe.

We are a food manufacturing industry, dedicated to Andean origin food products of high-quality standards, aiming for the health and well-being of all members of the family..
View Products
MISSION
Manufacture of quality foods through the transformation of Andean cereals - an inexhaustible source of health, well-being and nutrition.
VISION
To be a leader in Bolivia, our country, in the processing of healthy, nutritious, organic and natural foods, with the development of products under our own brand, also for other private brands, for both national and international market.
VALUES
Humanity and commitment
Honesty and ethics
Efficiency and professionalism
Love for a job well done
Collaboration and intercultural respect
We offer organic products with European and American market certifications, under our brand "Verde Madre" or under the brand of the client.
"Verde Madre" products are made with ingredients that do not contain gluten, added sugars or dairy.
We also offer natural products under the brands "Alma Nutrients" and "Foodness" for customers in the food supplements and fitness sectors.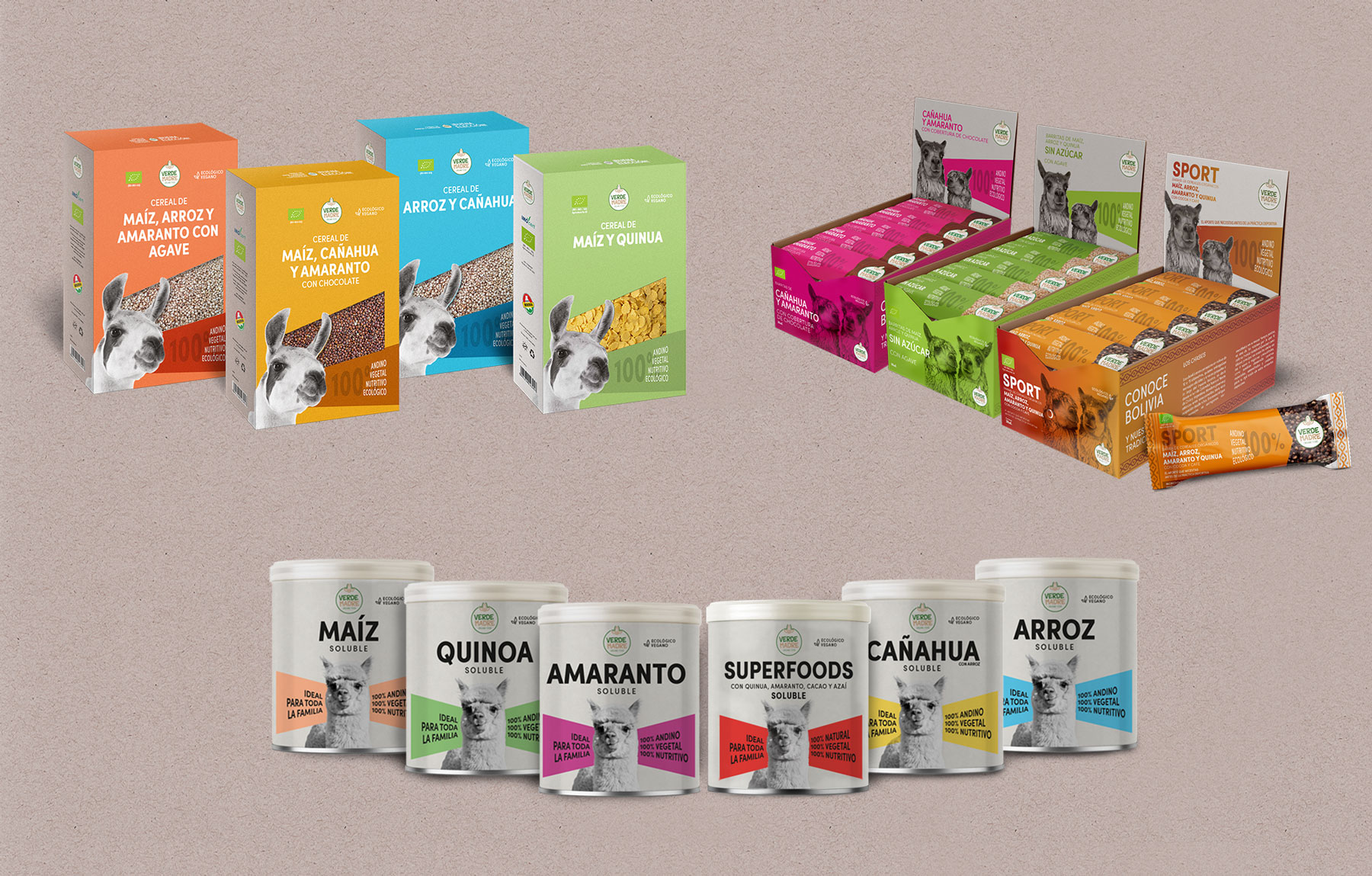 We are a creative and dynamic team, committed to the regulations of the national and international markets.
We believe that work is a force that generates change, that is why each of our processes is developed with dedication, a lot of love and responsibility.
We are mothers, fathers, brothers and sisters who seek the well-being of families which, like ours, want to provide the best food for their own.
We work with Bolivian farmers. People and communities that are committed to care for our soil, products and their cultivation methods.
Our partnerships ensure that our products are free of chemical processing that may harm the well-being of the final consumer.
We believe in fair trade, where our allies receive the equitable fare for their work and effort. This helps us ensure products' quality and their continuous supply.